Europe is always a dream! Never have I in my wildest dreams thought that I would settle down in Europe. My first encounter was a bit hectic. The visa was delayed way beyond the arrival date and at a certain point, I lost my enthusiasm. But the wait was worthwhile when I reunited with N and had to hastily pack for our super organised trip to this beautiful island in Europe, Malta.
Our first day in Malta was quite tiring since we reached around mid-day and got cosied up at the resort. The breathtaking resort was surrounded by sea and our suite was apparently a sea view suite to add up to the dream.
Europe is widely known for its touch of antique charm. While Malta has so many ancient architectures, they are mostly made of limestone which makes it more unique. Malta is a small country with a total area of 361 km2  which widely encourages and promotes tourism. I'm listing down the places I visited which are worth it.
Valletta
Valletta, the capital city is a dreamy city which is probably underrated. The city has alluring churches, charming cafes and heavenly shopping streets. The first thing I wanted was to have some Indian food, as my tastebuds were traumatised having had bread, croissants and bagels for days. After some scrumptious food, we headed to St. John's Cathedral which is very unassuming from the outside. It seemed like an ancient church but the interiors were gleaming with gold.
Image source: Google
The Grandmaster's palace was another major attraction. The upper and lower Barrakka Gardens were obscene. I felt Hosannah vibes (Indian song reference) oozing over the place. The Barrakka garden is known for housing many movie locations and is a must visit when in Malta.
Image source: Google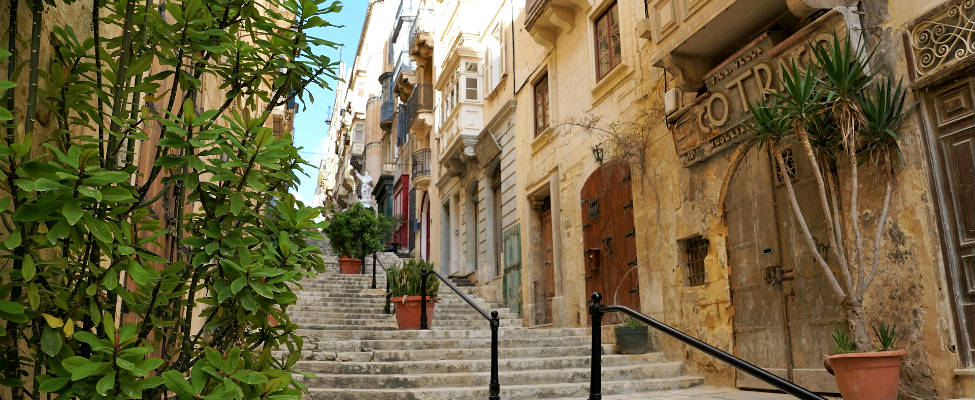 Image source: Google
Game of Thrones Tour
Our whole trip was wired to this GoT tour. Any true GoT fan would feel the connection while visiting the locations in which the series was shot! The tour itinerary comprised of all locations where season 1 of the series was shot. We visited Red Keep, The Gardens of King's Landing, The Red Waste, Azure Window and much more. We were picked up at the hotel and 30-40 other fans were accompanying us.
I would describe it as an experience of a lifetime. The tour was truly mesmerising. They dropped us off at Popeye's village, which is a film set from the 1980 musical 'Popeye', now a theme park village with boat rides & food outlets.
Gozo
Gozo is connected by a waterway (Ferry). Cabs are also available but ferry gives you a more beautiful experience. It takes 30 minutes to get to the city. As I wanted to relax a bit by staying back at the resort and sulk in the view, it was around noon when we left to Gozo. Luckily, as soon as we landed, we met a middle-aged man who informed us about the hop-on/hop-off bus tour. Trust me when I tell that was the best decision we made on our entire trip.
Image source: Google
Instead of roaming around cluelessly in a new city, hop-on/hop-off is the best option, no matter which place you visit in Europe. The bus took us around the whole city covering all the attractions. It was a double-decker bus with an open compartment at the top. We were provided with headphones which could be connected near our seats to listen to a voiceover of the history of the location. The streets were narrow and it was almost like travelling on a Knight bus from Harry Potter.
Mdina
The city of Mdina is an absolute fairytale. It is a place straight out of an Enid Blyton's novel. I would want to be born again in Mdina and spend my eternity there. The entrance is royal. It is a secluded city surrounded by walls. The limestone architecture enhances the beauty of the colour blocked balconies, windows and artsy doors.
Mdina is one of my most favourite cities in the whole of Europe I have been to and yet to visit. The only way to engross the beauty of the city is by going on a walking tour. You have to visit it to believe it.
If you're visiting Malta and thinking of taking GoT tour, you can use this link to book your tour.
For more travel experiences, you can check this space under the hashtag #LayaTravels.
Have you been to Malta? If so, please share your experience in the comments below, I would love to hear from you.