Halloween's around the corner and I thought this would be the perfect time to talk about this topic right here. Some freak out if I say horror is my favourite genre, some happily ask me to join the club and I get excited like a cute girl attacked in the kitchen runs past the front door, goes upstairs. I have watched almost as many horror movies from the popular listings and after I'm done I watch C-list movies as well.
So about the feel, I enjoy the rush of adrenaline in a protected atmosphere and the sharp contrast between terror and then relief. I have never had any paranormal or creepy incidences IRL except for an hour after watching the movie you feel like the incidents are happening to you but that's just for an hour. People who love horror movies don't believe in ghosts at least I don't and that's the sole reason I'm able to watch it.
Types of horror movie fanatics
Some people like to watch horror movies as soon as it's released in the theatres whereas some (including me) like to get cosy in the house either alone or with someone (if the movie is terrifying af. In my case, you know how heartbreaking it is to find out your significant other hates horror), dim the lights, grab a snack, turn up the volume and (aaaah, you're in horror heaven) you're all set.
The types can also be classified depending on the context. It can involve, possession, based on true story, zombies, footages, psycho/thriller etcetera. Although I don't find any difference, it all gives you the same kind of blood rush. But if you're a beginner I would suggest you start off with zombie movies.
My definition of terrifying horror
The horror movie's strength is based on various factors. The BGM gives life to the movie, it builds up the ambience. You can't feel the real horror if not for the BGM (I've tried and tested). Most of the horror movies have a similar concept except few. The stories might sound familiar but the fact is you should forget to be able to relate it to other similar movies other than its prequel/sequel.
Movies that build the tense, fear or stress throughout are the best kind of plots than the movies having few scenes to jerk you off here and there.
State of mind
I am not going to lie, I get scared and jump off a bit (okay a lot, depending on the scenes) but I enjoy the fear to the core and those who hate the fear are the obviously the haters. And also, if I make a newbie to watch the movie I thoroughly enjoy pampering them while they are in hands-in-front-of-their-eyes TERRIFIED. 
I haven't been a horror movie fan until lately, I had my own turns of getting scared to death and move out of the place and doze thereby in the same place. Horror movies actually helped me overcome my fear. It is equivalent to some exciting things like rollercoaster rides, bungee jumping. I'm more bound to it and that's the power of watching horror movies I guess.
P.S. Writing this while watching The Haunting of Hill House on Netflix to exactly pen down my thoughts (duh, who am I kidding? I'm going to feel all kinds of paranormal activities extensively for over a week since it's a series).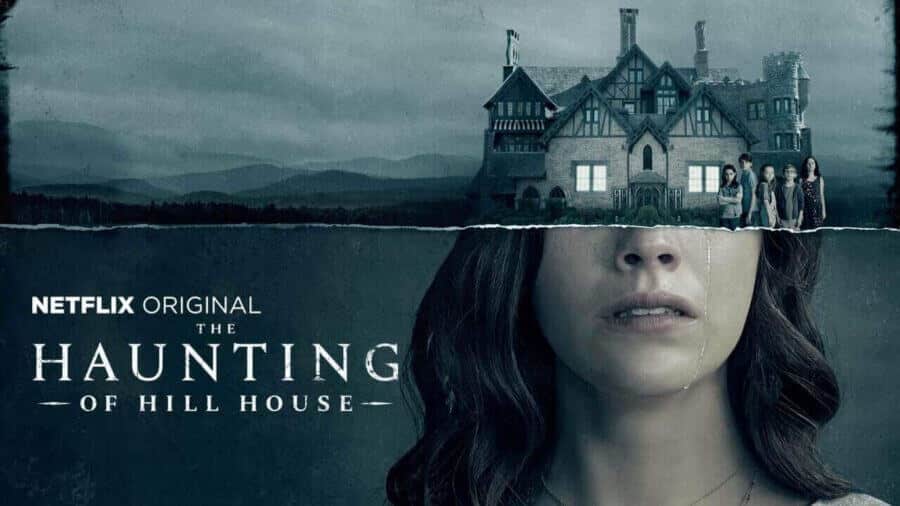 If you could relate to the feels of this article please join the club and share your thoughts in the comments below!